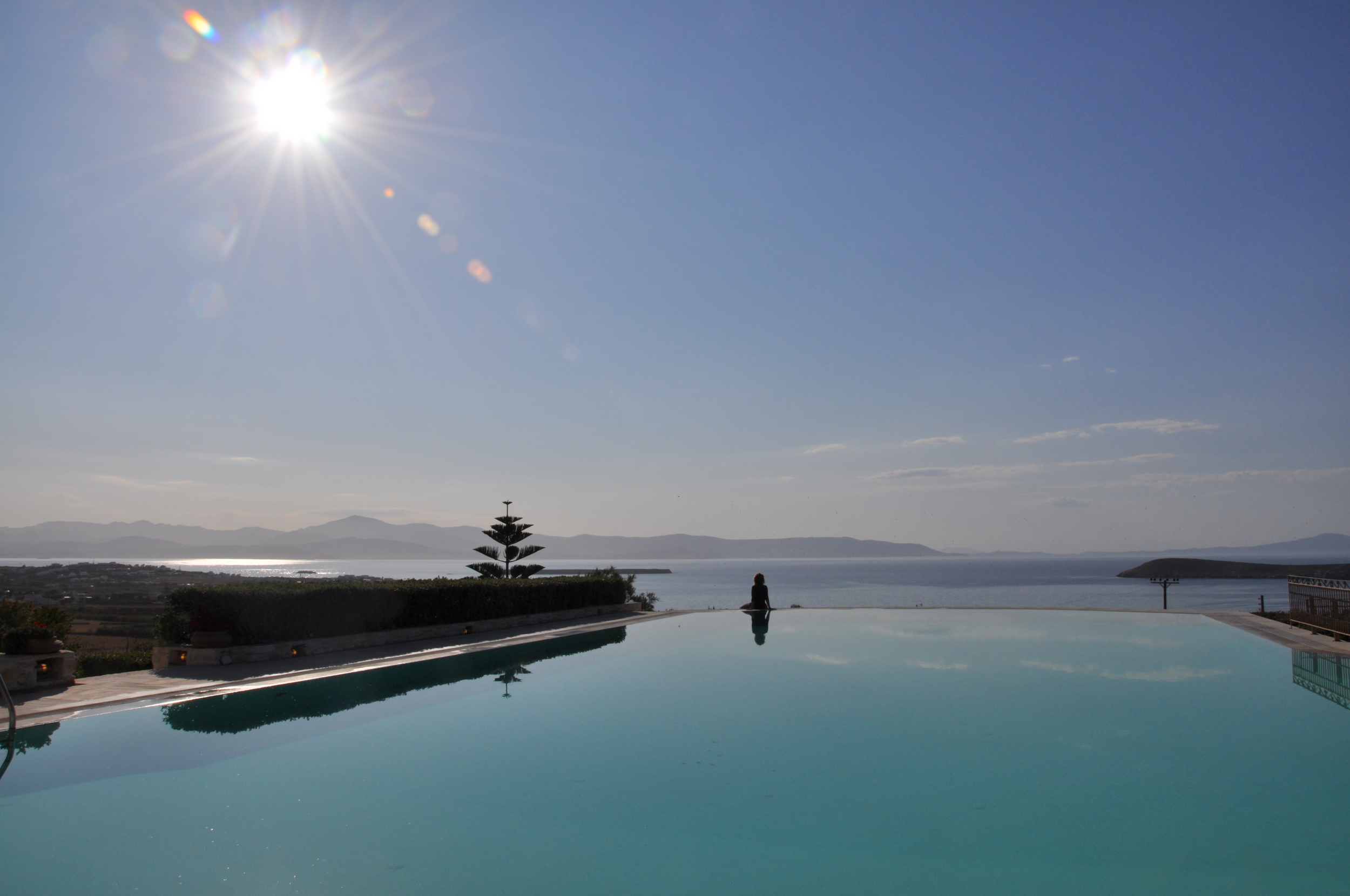 After the success of our first Paros Yoga Retreat we're delighted to invite you back on our joint venture to this luxury villa!
Join us on the beautiful Greek island of Paros for a week of relaxation, fun in the sun and sea, delicious, locally sourced food and of course yoga!
Set in the stunning Villa Aura, a stone's throw from the beach in the picturesque village of Dryos, Paros.
A typical day on the island...
08:00-08:30 Optional meditation/ healthy snacks & tea/coffee
08:30-10:00 Dynamic Yoga
10:30-12:00 Wholesome buffet brunch
12:00-17:00 Free time...
...to explore the island at your own leisure or make use of the the facilities that Villa Aura has to offer; a large ozone filtered pool, gym, table tennis, sauna, or simply sit back and relax in a hammock or sun lounger.
17:00-18:00 Afternoon healthy snack & fresh juice
18:00-19:30 Yin Yoga & meditation/relaxation
20:00-22:00 Three course gourmet vegetarian supper
Extra activities such as wind surfing lessons, paddle boarding, and mountain walks are readily available to you, as well as simply walking throught the idylic back streets of the old town or relaxing on one of Paros' many beaches. There is also an option for a half day private boat trip around remote surrounding islands which proved to be very popular on our first Paros retreat.
Tea/coffee, fresh fruit and nuts will be made available before the morning yoga session. A fresh juice and homemade energy bar of the day will be served in the afternoon before the evening yoga. Herbal teas will be available to you through out the day.
All the food will be wheat free, dairy free, vegetarian and refined sugar free. (vegan option)
Check out Wild Thyme Food
On the final evening you will be treated to dinner in a local traditional Greek Taverna where any fish/meat eaters can take advantage of what's on offer.
Testimonial from the Paros Yoga Retreat in May...
"The yoga retreat on Paros has been one of my all time favourite holidays. The quality of both the yoga and the food was excellent! I have improved my yoga practice, my flexibility, and increased my general wellbeing after the retreat. The location is stunning with gorgeous rooms, infinity pool, and not to mention the beautiful view. Mim and Katarina put so much effort and love into every single yoga session and every single meal. You can tell they are truly passionate about what they do. Everything was very well organised and ran so smoothly; just as I was beginning to feel peckish after brunch, a freshly made juice and healthy snack appeared from the kitchen. The atmosphere was relaxed, positive and friendly - I feel like I've made 14 new friends."
For more information don't hesitate to contact me!