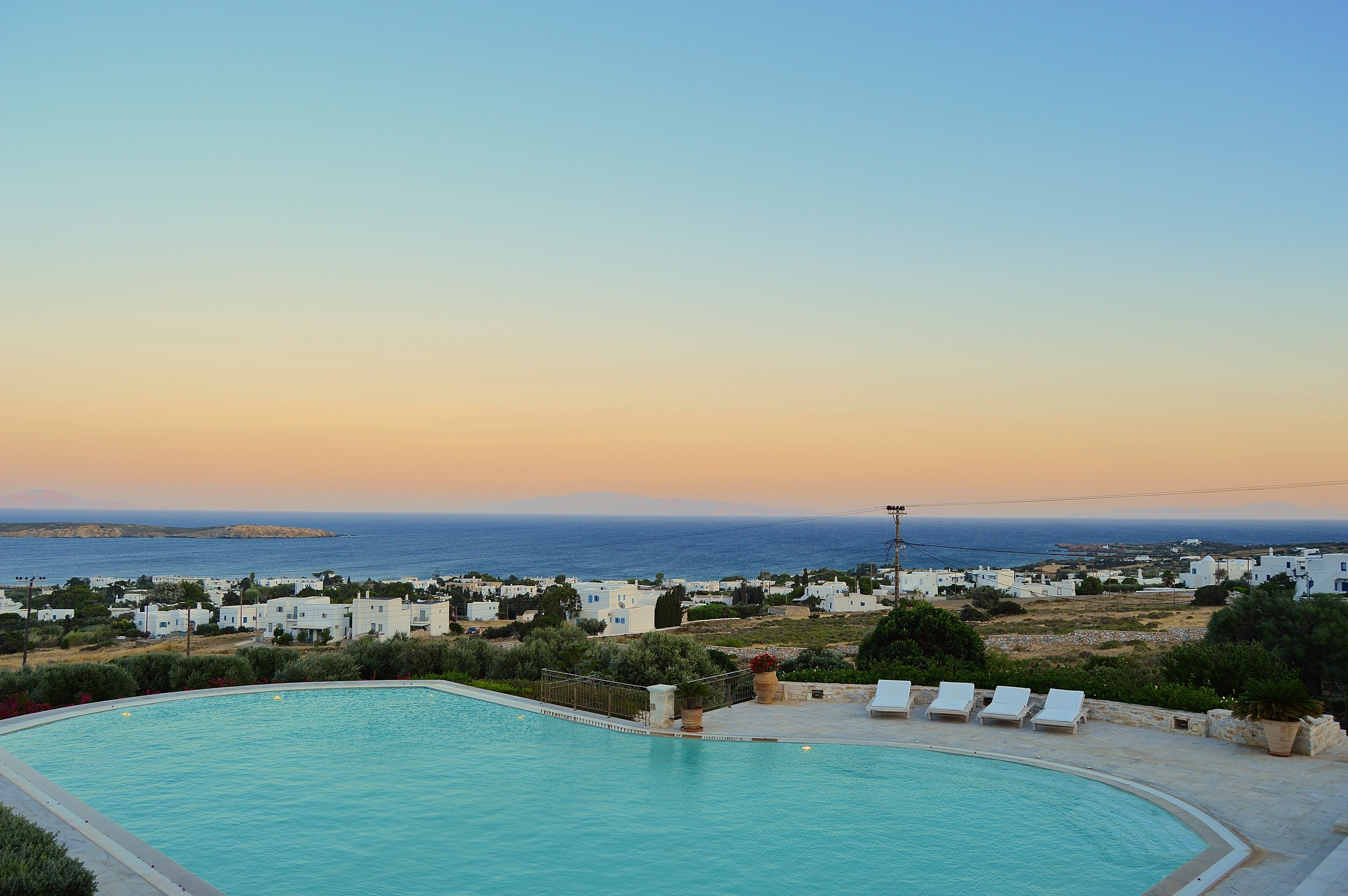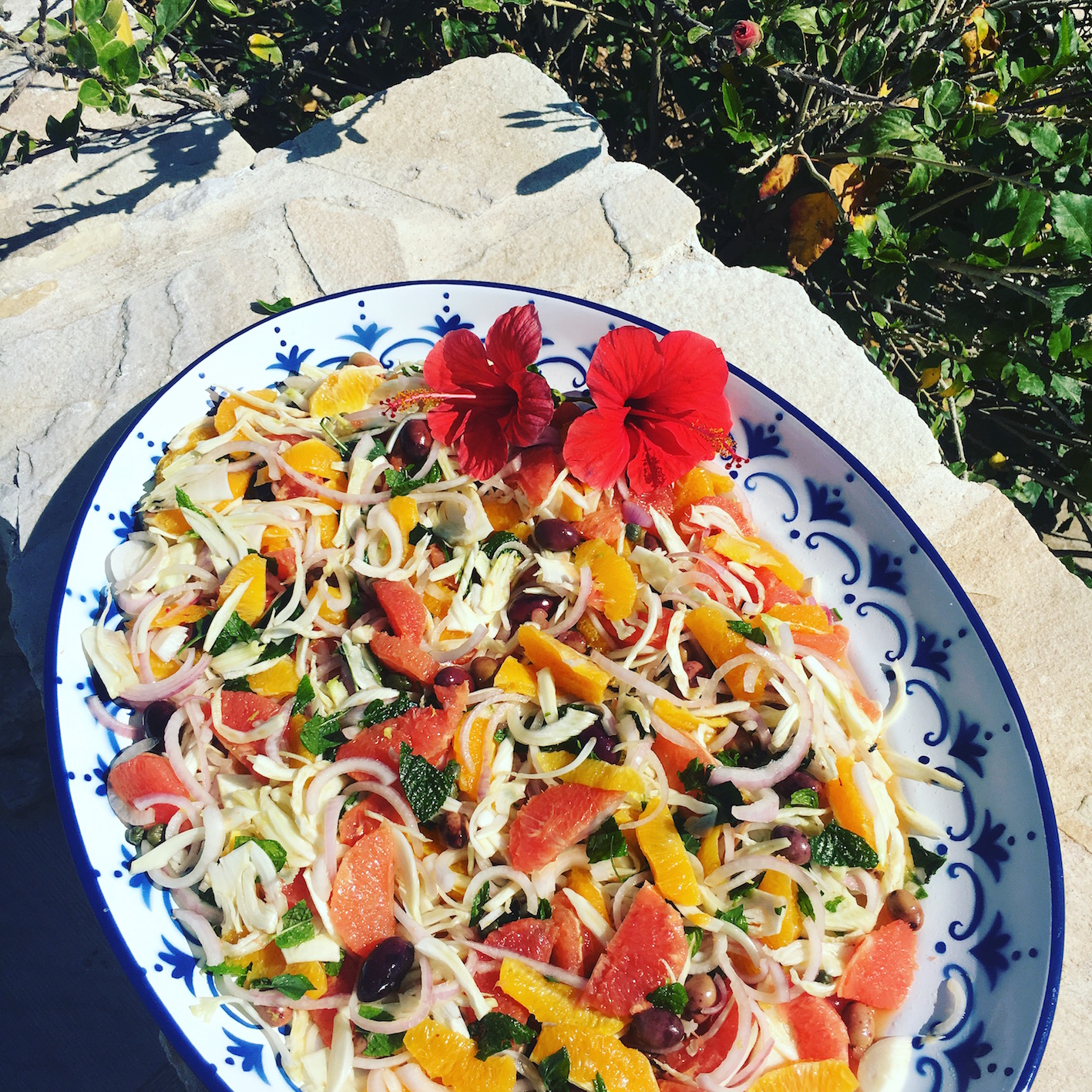 A journey through the elements with Wild & Rayburn Yoga...
Join us back at our majestic, mediterranean home, Villa Aura, a stones throw from the beach. On the beautiful and picturesque Greek island of Paros, we invite you for 6 days of relaxation, delicious vegetarian food and yoga.
Island life itinerary...
08:00-08:15 Healthy snacks & tea/coffee
08:15-08:30 Guided morning meditation
08:30-10:00 Mandala Vinyasa
10:00-11:00 Wholesome brunch
14:00-16:00 A Selection of salads
18:00-19:30 Yin Yoga
20:00 Vegetarian family style Mediterranean feast
YOGA | Katarina Rayburn will lead you through 2 x 90 minute yoga classes a day, Mandala Vinyasa in the morning and Yin Yoga in the evening. Mandala vinyasa is a dynamic practice, you will be moving around your mat with fluidity. Each day the practice will be focusing on a specific element, chakra and part of the body. By the end of the week we will have journeyed through all 4 elements leaving the island in a state of complete balance. Yin yoga is a deep stretching, meditative and seated practice where poses are held for up to 5 minutes allowing your body to really open and let go. The Yin yoga will compliment the subtle and physical body that we will be working on that day.
The yoga is open to all levels.
There will also be daily guided morning meditation and one specialist workshop.
EAT | Each day you will be served a homemade, delicious and nutritious breakfast, lunch and dinner, all lovingly made from locally sourced ingredients. Including homemade nut butters, nut mylks, granola, cold pressed juices, fresh and revitalising superfood suppers and raw vegan deserts. All food will be plant based with vegan options
RETREAT | There will be lots of opportunity to explore the island and its many beaches, ranging from secluded coves, to golden coastlines offering water sports such as SUP and windsurfing. Make use of the the facilities that Villa Aura has to offer; a large ozone filtered pool, gym, table tennis, sauna, or simply sit back and relax in a hammock or sun lounger. We also have some magical experiences planned for you including a private boat trip and snorkelling around the surrounding islands, a Byzantine walk through an ancient Greek village and a natural mineral hair and body mask at a clay beach.
PRICE INCLUDES:
5 nights and 6 island days
3 meals per day
2 x 90min yoga classes per day
Transfers to and from the airport/port (on recommended flight or boat times only)
1 hr complimentary massage
Homemade superfood facial
Welcome gift
Use of yoga straps and blocks
Half day private boat trip around the surrounding islands with snorkelling
Day trip to a healing mineral clay beach for natural hair and body masks
Byzantine walk through an Ancient Greek village
A trip into the town for shopping
A meal out at a traditional Greek taverna on the last night
Free wifi
Housekeeping including one laundry service
Herbal tea station
-£800 per person based on double occupancy of a Twin room, two single beds, with shower-room and separate toilet. (recommended for solo travellers) SOLD OUT
-£895 per person based on double occupancy of a Deluxe Double room with bathroom and balcony. (recommend for family, friends or partners)
-£1,295 for single occupancy of a Deluxe Double room with with bathroom and balcony.
£300 non-refundable deposit is required to reserve your space.
Final payments to be made by 1st August, no cancellations or refunds after 1st August.
Payment plans available, please email us at wildandrayburn@gmail.com to enquire.
We advise you to book travel insurance as soon as flights and retreat booking is confirmed.
Testimonial from a Wild & Rayburn luxury yoga retreat
'The yoga retreat on Paros has been one of my all time favourite holidays. The quality of both the yoga and the food was excellent! I have improved my yoga practice, my flexibility, and increased my general wellbeing after the retreat. The location is stunning with gorgeous rooms, infinity pool, and not to mention the beautiful view. Mim and Katarina put so much effort and love into every single yoga session and every single meal. You can tell they are truly passionate about what they do. Everything was very well organised and ran so smoothly; just as I was beginning to feel peckish after brunch, a freshly made juice and healthy snack appeared from the kitchen. The atmosphere was relaxed, positive and friendly - I feel like I've made 14 new friends."